ITMA2023---The Classic Moments of White Shark and Brujas

The 7-day ITMA2023 International Textile Machinery Exhibition officially came to an end. The White Shark Card Clothing which founded in 1962, and the Spanish Brujas brand which founded in 1908, together participated in the events of two exhibition areas, the founder of White Shark Card Clothing Mr. Zhang Jingquan, the chairman Mr. Zhang Yonggang and the future successor Zhang Ze, and the fourth generation of Mr. Juan Claramunt Brujas gathered in Milan, Italy.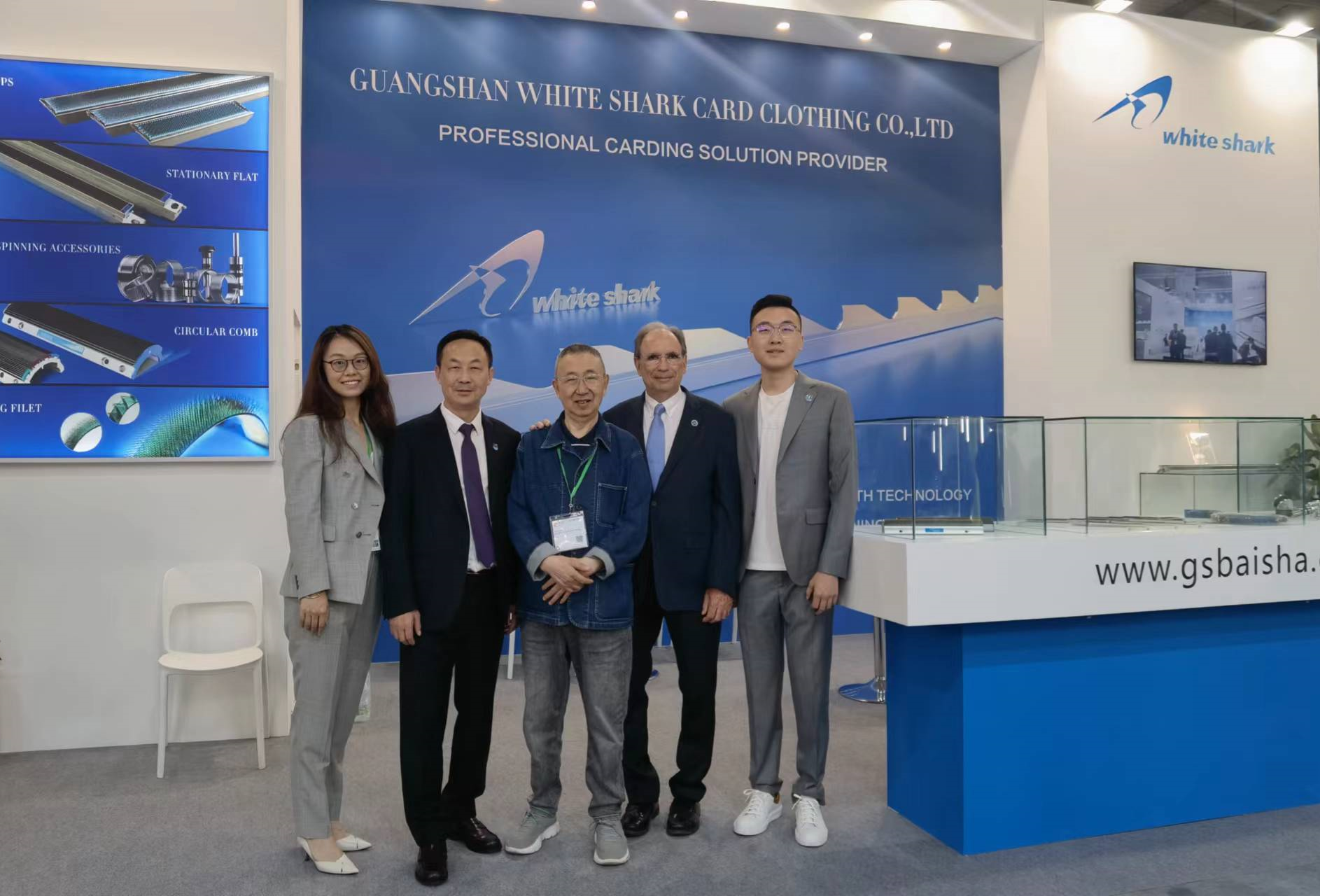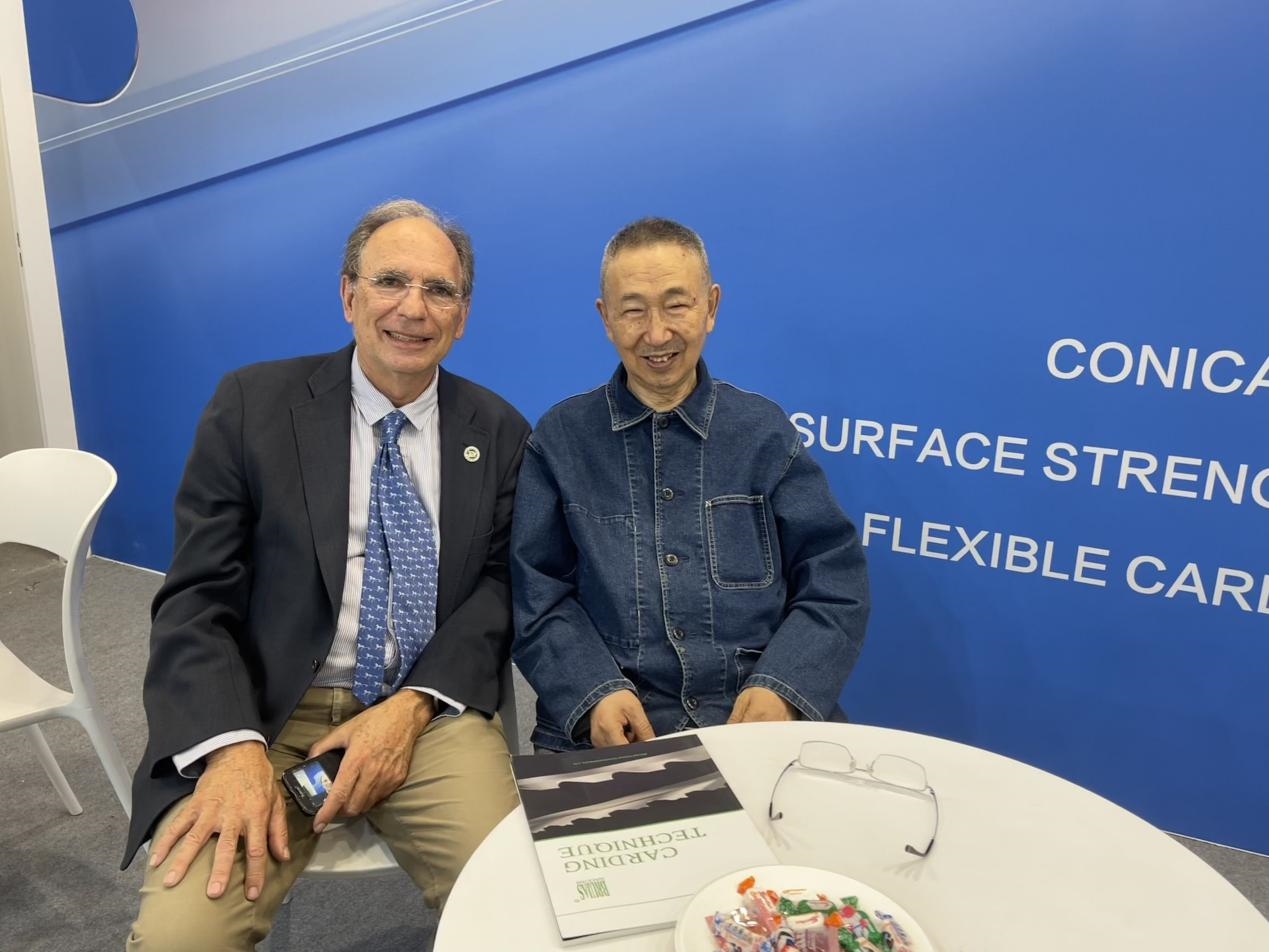 Since the development of White Shark Card clothing, it has been adhering to the craftsman spirit of "meticulous needle and tooth excellence", combined with the market application demand, continue research and development, and innovation. This time we show the JINTRAN" 1816 Cylinder card clothing, TR series vortex spinning special card clothing, High density doffer card clothing, Nail type licker-in card clothing, New flexible top flats, Combed and open-end combing products.
The growth of White Shark has also been concerned and cared for by leaders in the industry. During the exhibition, President Dong Kuiyong of China Cotton Textile Industry Association, Gu Ping, President of China Textile Machinery Industry Association, Liu Jiaqiang, President of China Wool Textile Industry Association, and Huang Liansheng, General Manager of China Textile Machinery and Technology Import and Export Corporation, all visited the White Shark booth to exchange and guide.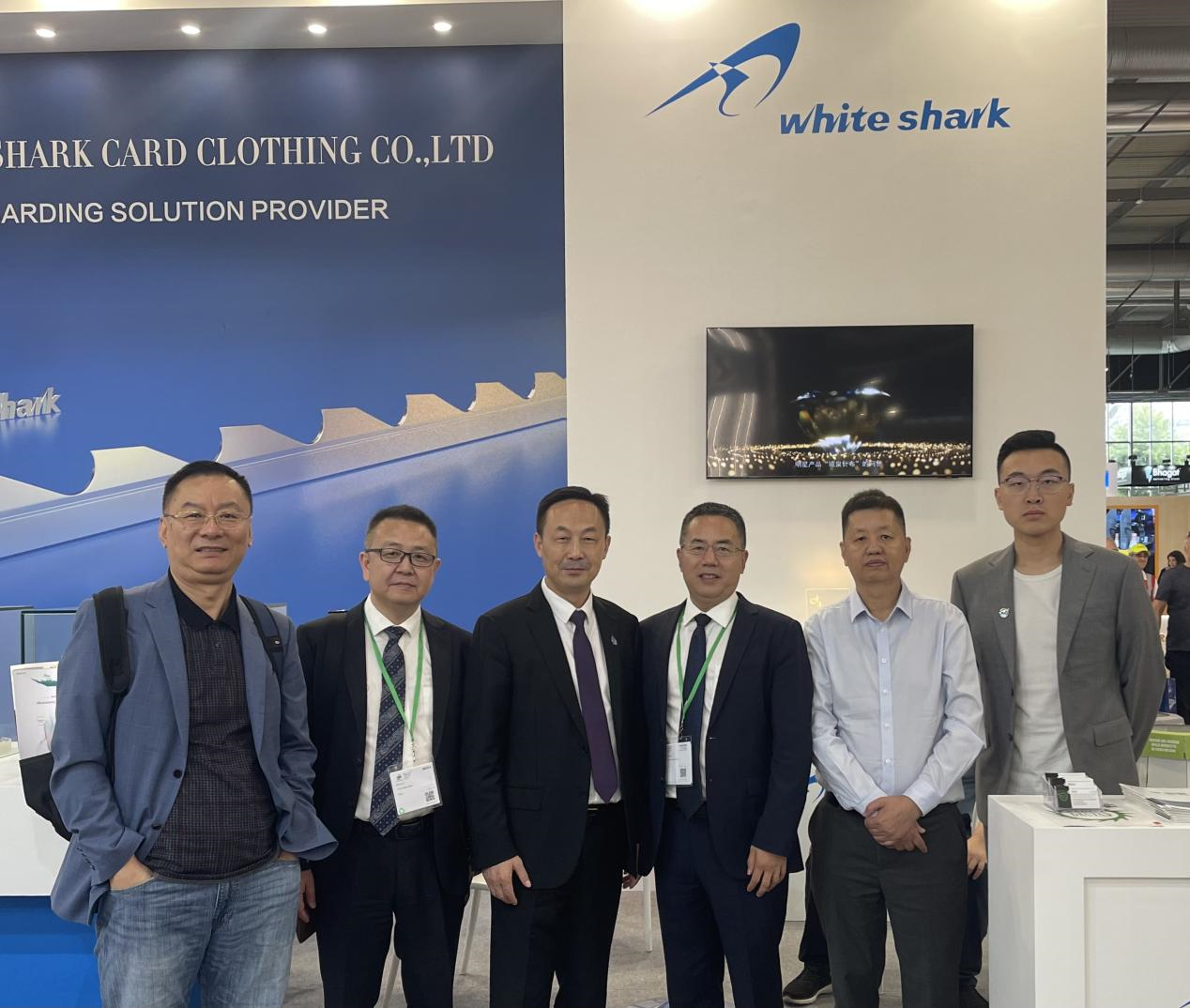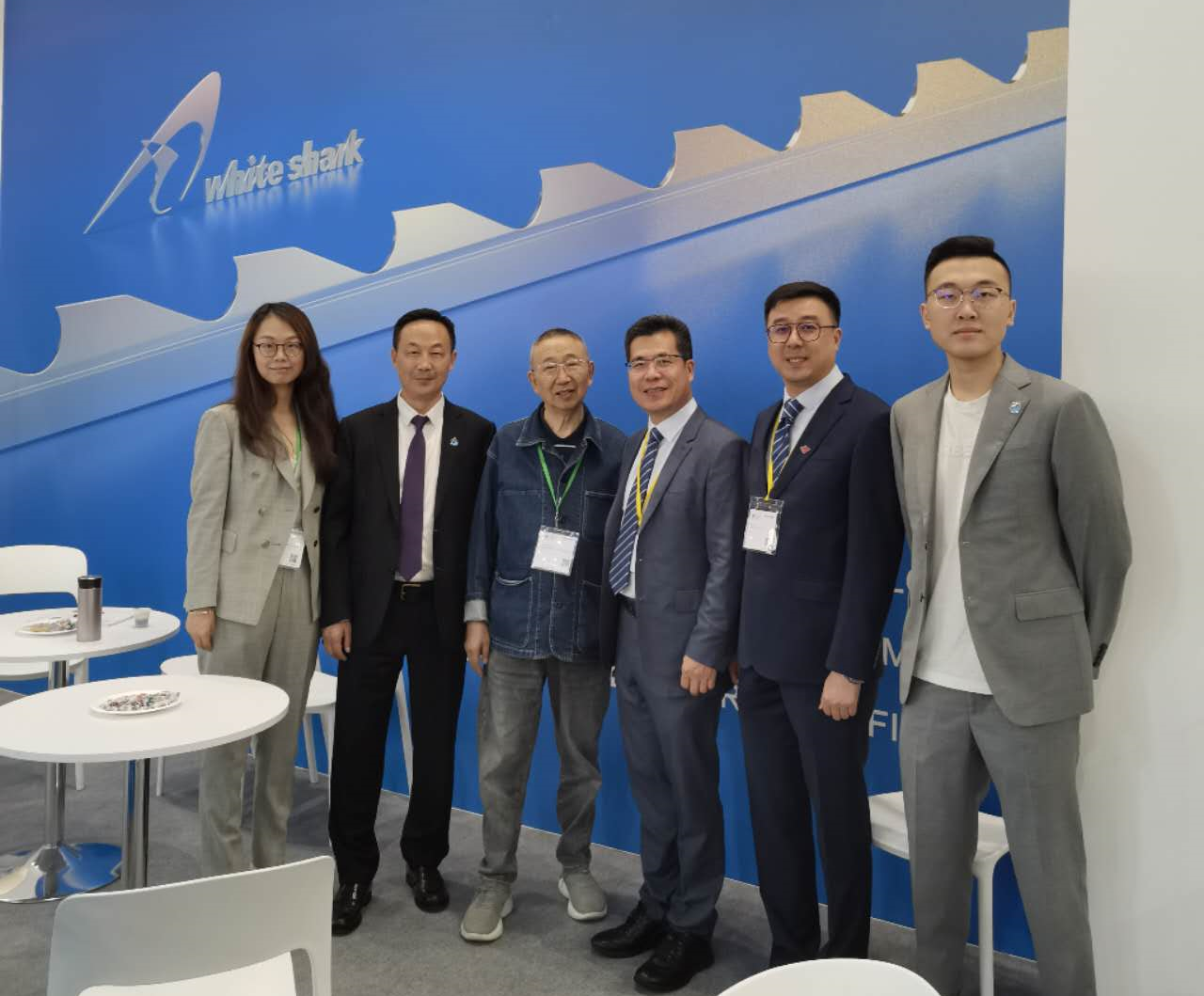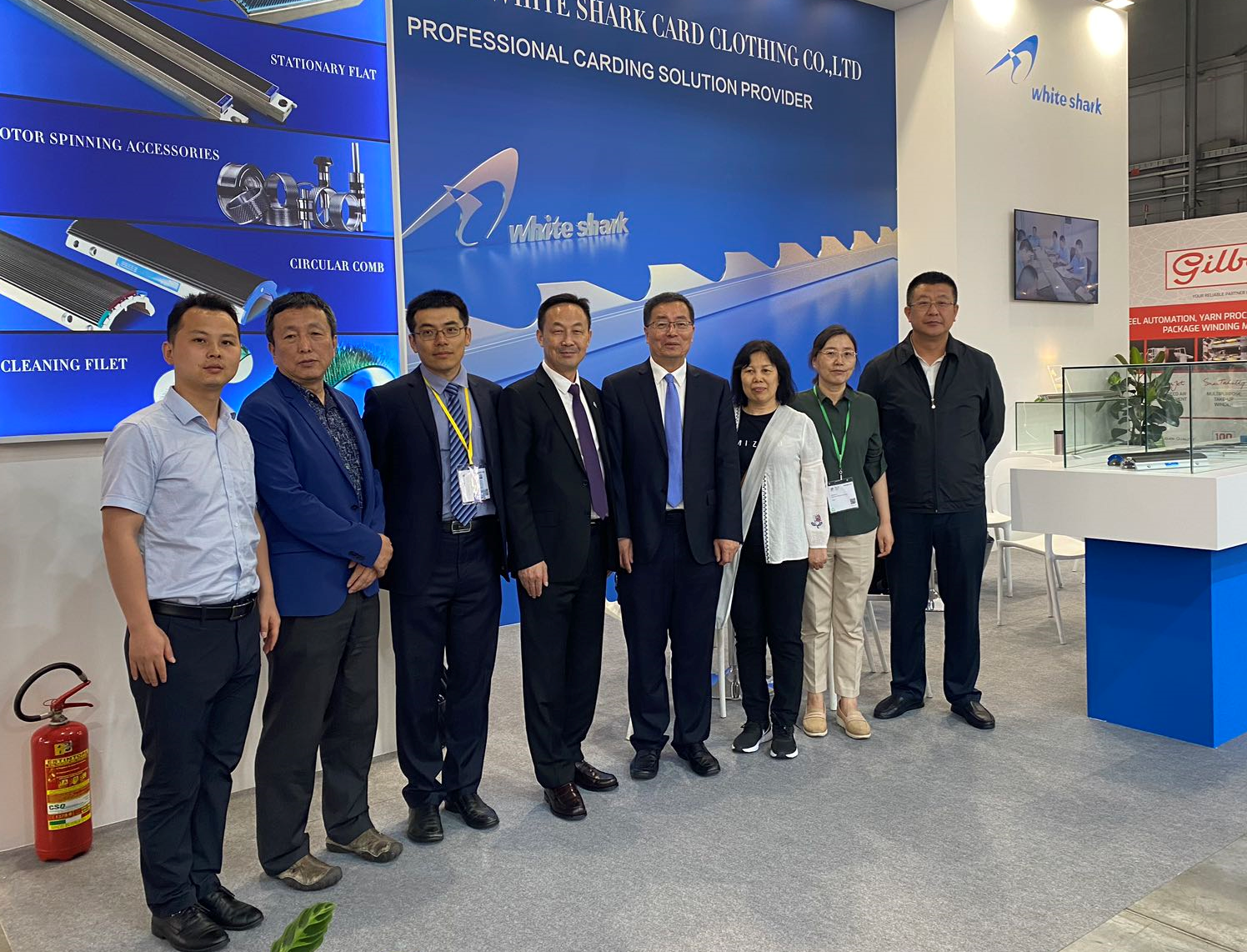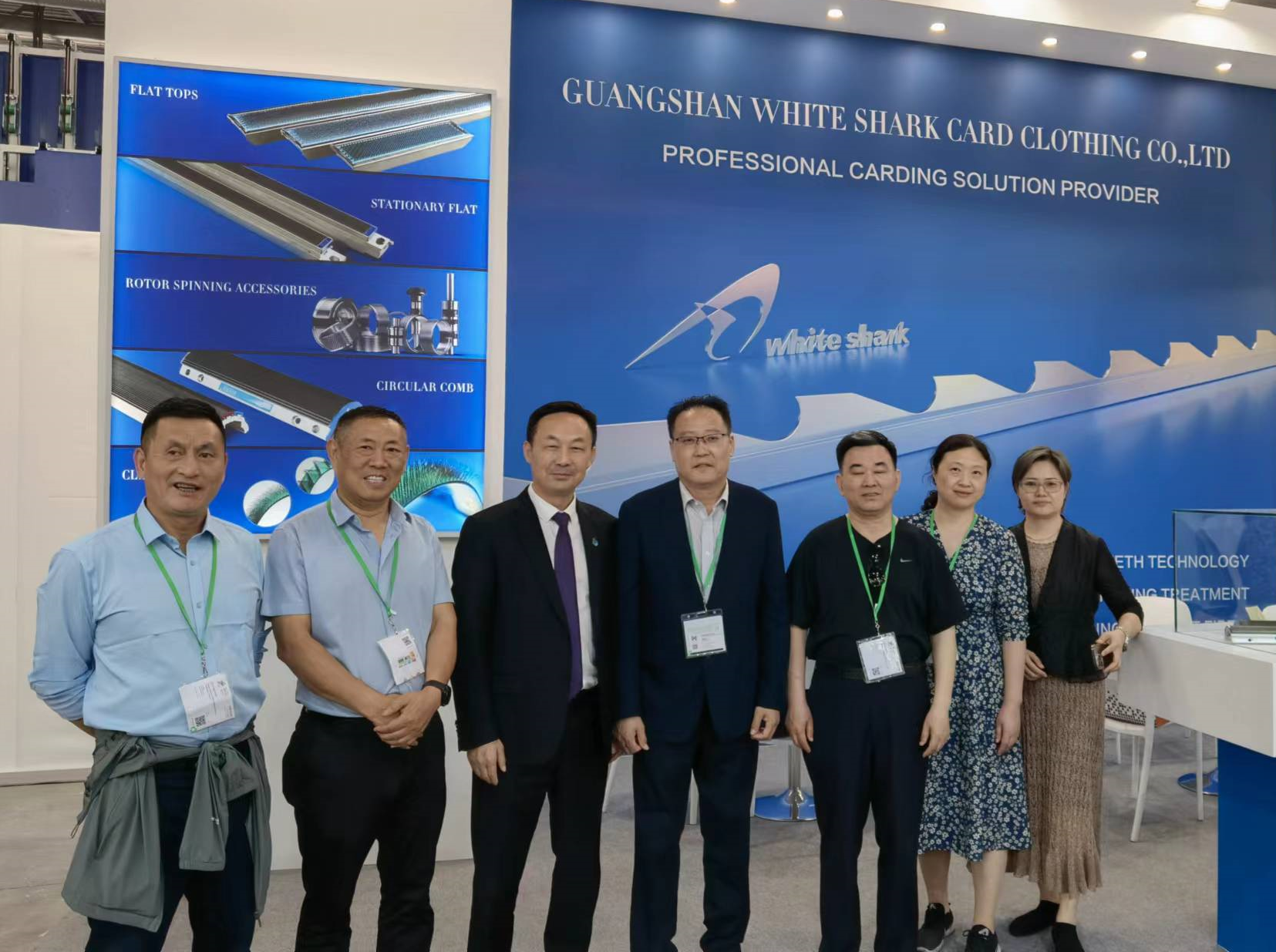 "Do not forget the original intention, forge ahead", and strive to be the leader of the world card clothing industry. Mr. Zhang Yonggang, the chairman of White Shark, while basing himself on the domestic market, laid out the international market in the early years, and took Brujas Textile Technology (Shanghai) Co., Ltd. as the bridgehead to open up the international market. At present, the White Shark and Brujas brand card clothing has been promoted to major overseas markets such as India, Bangladesh, Pakistan, Vietnam, Turkey, Uzbekistan, Indonesia, Mexico and so on. This time, overseas customers visited the booth in an endless.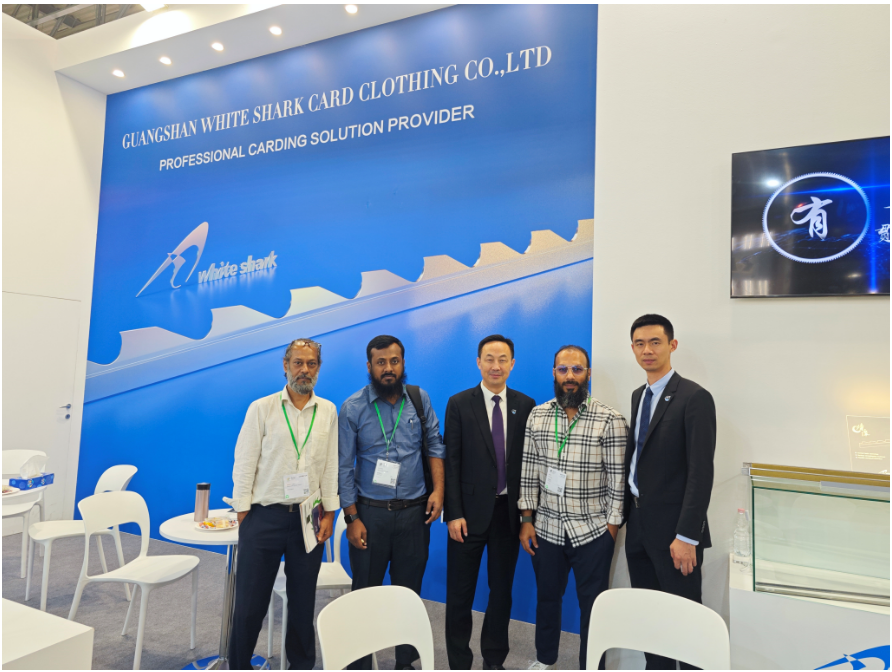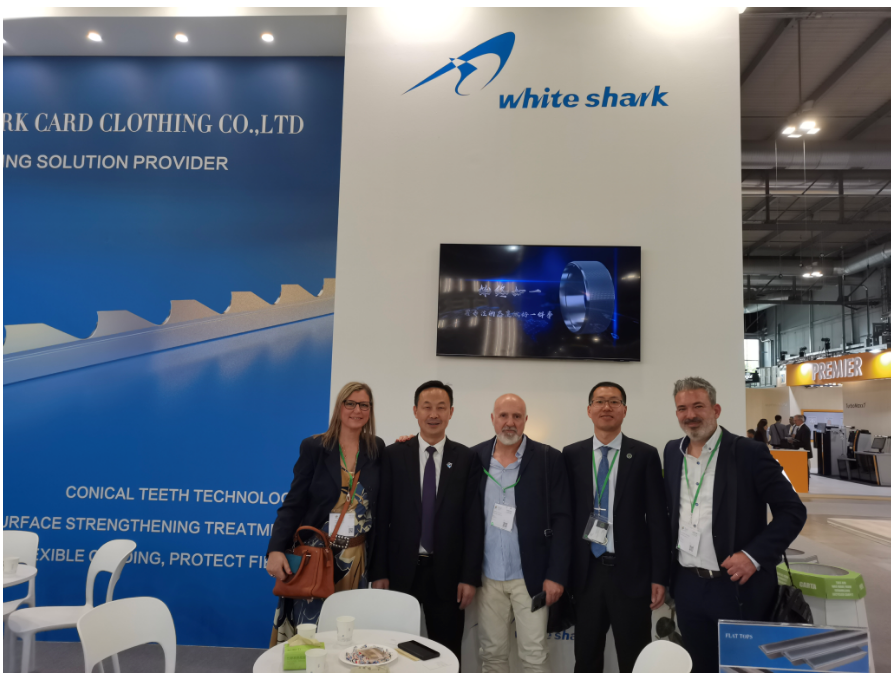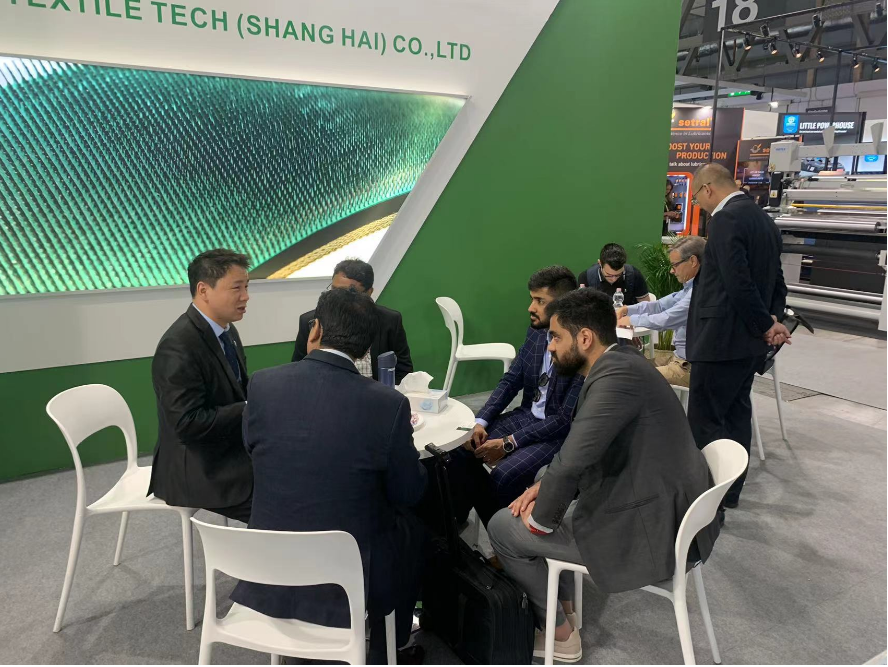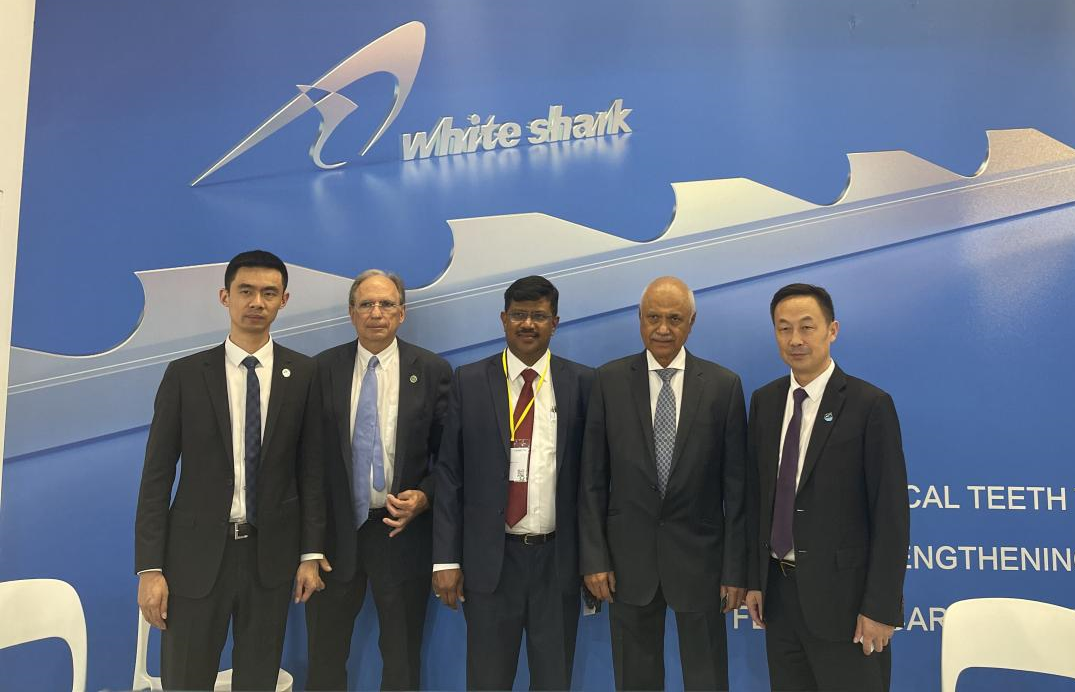 "Centennial card clothing, carding expert". In order to truly create value for customers, White Shark card clothing closely follows the development and progress of carding machinery, and concentrates on the research and development of products suitable for supporting models. This exhibition has also attracted the attention of domestic and foreign host manufacturers and peers.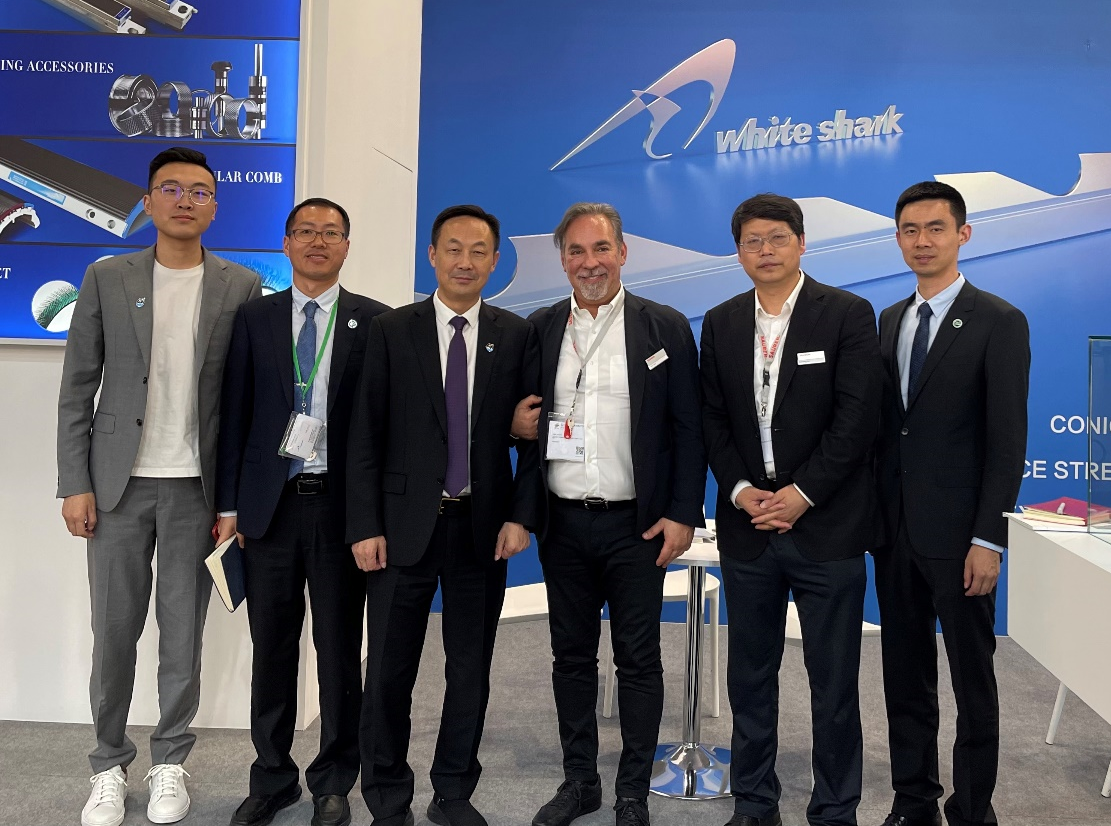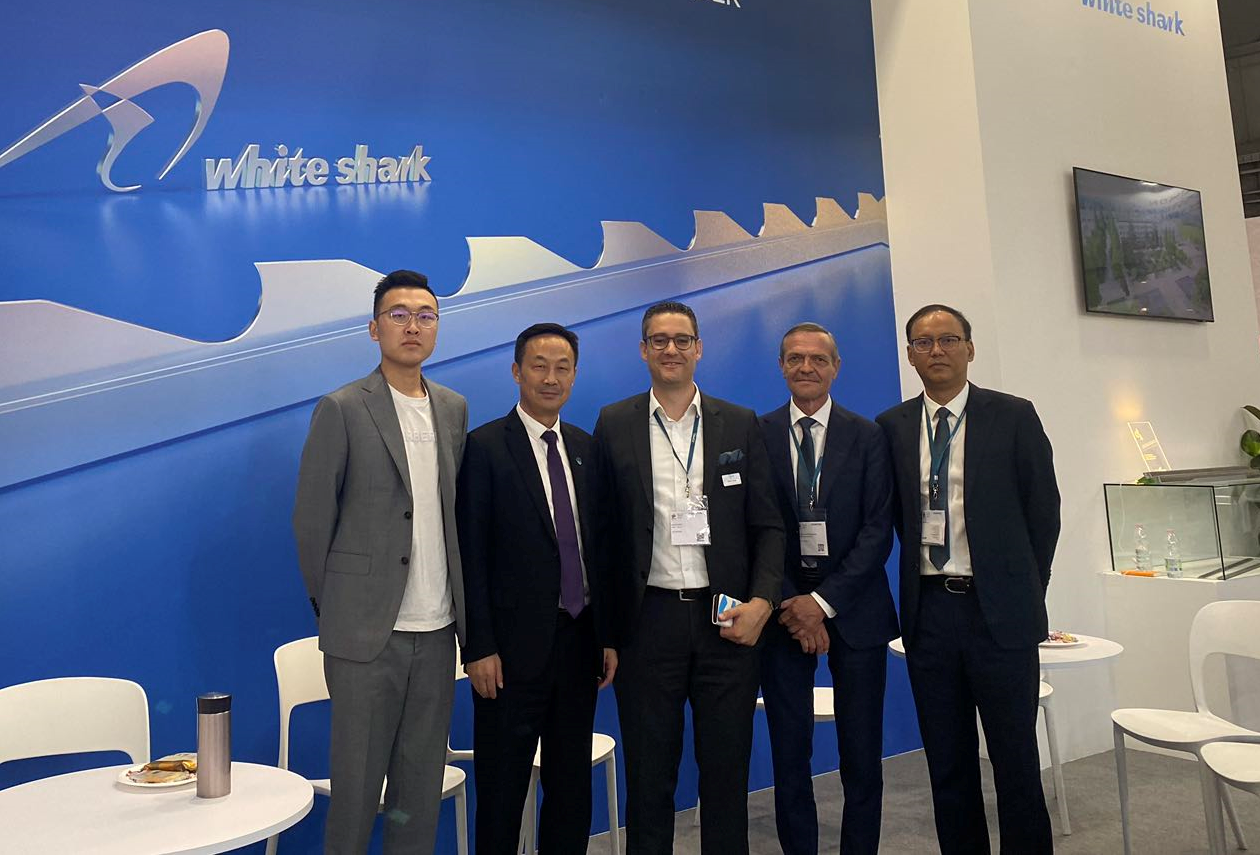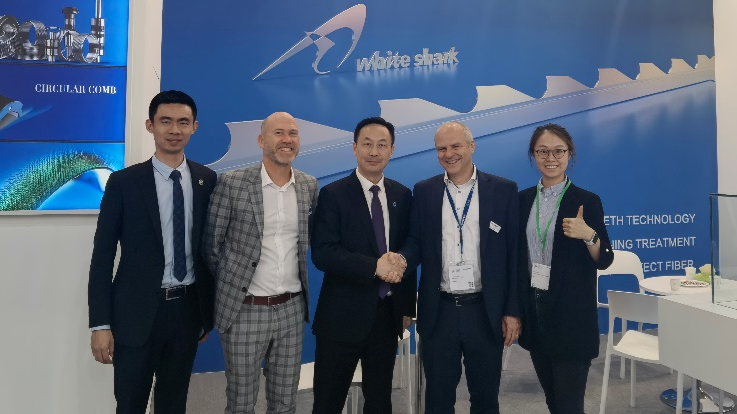 ITMA is a professional communication platform and which for efficient cooperation between suppliers and demanding customers. After the development of China's Belt and Road Initiative, White Shark and Brujas card clothing have been recognized by many international enterprises, in the future, White Shark Brujas will continue to innovate and forge ahead!