White Shark and Brujas meet at Bangladesh Dhaka International textile and Garment Machinery Exhibition DTG2023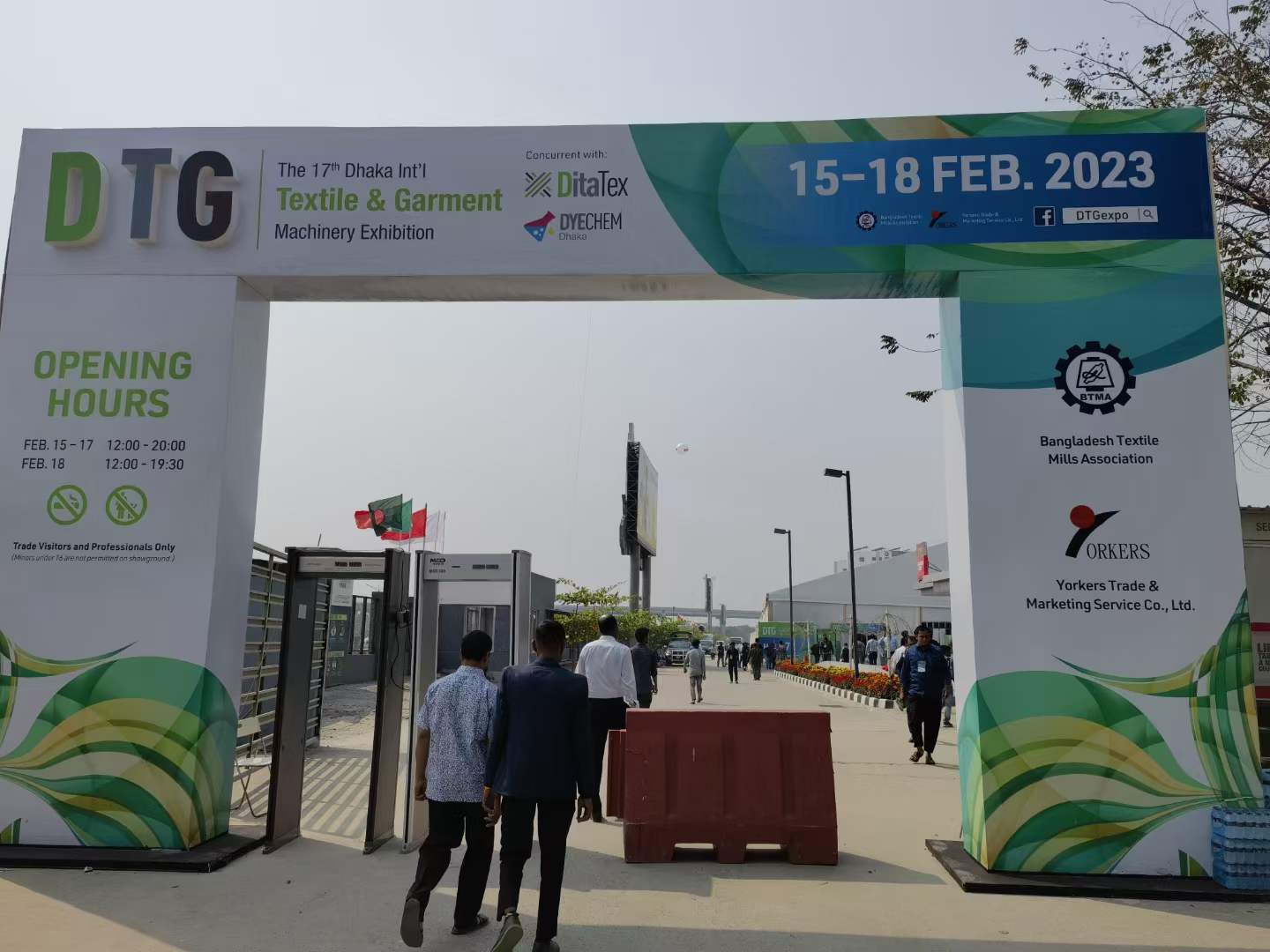 The 17th Dhaka International Textile and Garment Accessories Exhibition and Dhaka International Printing and Dyeing Industry Exhibition will be held in Bashundhara (ICCB) from February 15th to 18th, 2023. Brujas Textile Tech (Shanghai) Co., LTD., which is affiliated to the White Shark card clothing company and as the international apartment, with two major brands, Chinese White Shark and Spanish Brujas, to participate in the exhibition. The products cover carding machine cotton spinning card clothing, open-end card clothing, complete cylinder, non-woven spinning card clothing, woolen spinning card clothing, flexible fillets and raising fillets..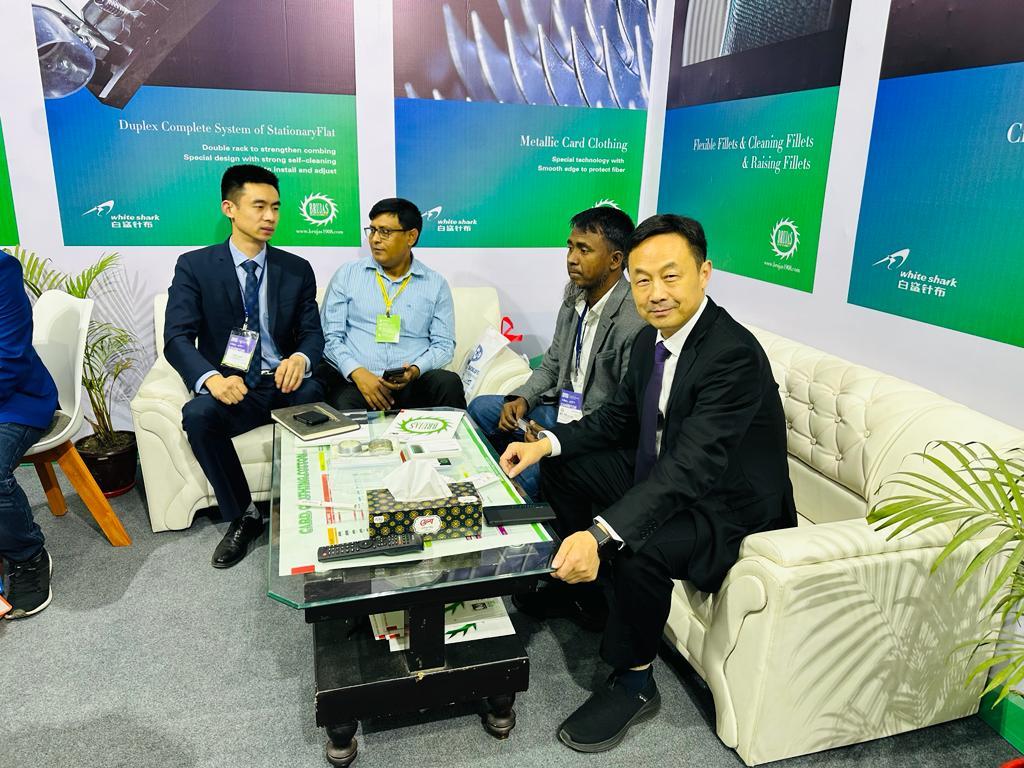 Mr. Zhang Yonggang, the chairman of White shark company, came to the booth to endorse the products and communicate with the visiting customers. The quality of the industry's leading "JINTRAN" ultra-long life time products, is supported and praised in the international market, also praised by international peers and customers, and an endless stream of customers to visit the booth.